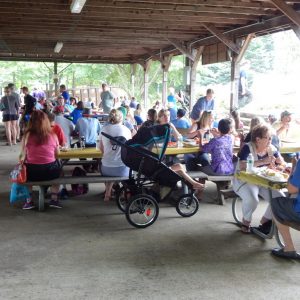 New in 2018!
Expansion of the Lions Food Court!
in conjunction with the
A premium event held annually on the town hall green in co-operation with the Niantic Lions Club.
Paintings, sculptures, photographs, carvings, pottery jewelry and other beautiful things.
June 30th and July 1st, 2018
There will be plenty of hamburgers, hotdogs, curly fries, clam fritters and lots of good, fun food outdoors!
Of course, there'll be the Lions famous Kettlecorn
Enjoy the sounds of 98.7 WNLC and K100.9 K-Hits broadcasting live on both days from 11 am to 1 pm. Free parking and shuttle buses will be available at designated parking areas.
All proceeds go to Lions Club charities
There is limited parking at the event in the Niantic Town Hall parking lot, designated by the red marker.
Lots of free parking is available at the Niantic Municipal Parking Lot, about a 5-minute walk. See map below.
108 Pennsylvania Ave (Rt 161)